Arlington County Civic Federation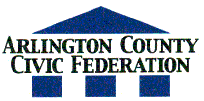 You are viewing the archived Civic Federation site. For current information, visit www.civfed.org.
Committee Charge: Audit

An Audit Committee shall be appointed by the President at the June meeting of the Federation. It shall be the duty of the Audit Committee to examine the books of the treasurer by July 31 and report at the regular meeting in September.

-- Bylaws, Article VII, Section 4. For full document go to Bylaws














---
This web page was last revised on: July 5, 2007.