Arlington County Civic Federation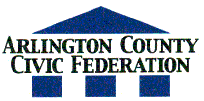 You are viewing the archived Civic Federation site. For current information, visit www.civfed.org.
Committee Charge: Housing

It shall be the duty of this committee to study and report on matters, except zoning, relating to housing in Arlington and, as considered appropriate, in surrounding jurisdictions. These matters will include development and enforcement of standards, codes, and legislation; housing needs, construction, operation, maintenance, financing, rehabilitation and regulation of single and multi-family structures; public housing; subsidies and other incentives; and developments affecting the adequacy of public services in residential neighborhoods. The committee shall serve as liaison for the Federation with appropriate county officials and organizations in Arlington, and other organizations in its environs.

-- Bylaws, Article VII, Section 6. For full document go to Bylaws














---
This web page was last revised on: July 5, 2007.