Arlington County Civic Federation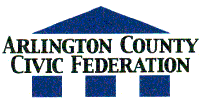 You are viewing the archived Civic Federation site. For current information, visit www.civfed.org.
Final Report of the Nominating Committee:
Nominations for 2004-05 Officers


Here is the final Nominations Committee report.



President: Patrick Smaldore
Vice President: Anne Fisher
Secretary: Tim Russo
Treasurer: Frances Finta Executive Committee Members:

Jerry Auten
Burt Bostwick
Nancy Graham
Stan Karson
Jim Pebley


Nominations can also be made from the floor during the June 1st meeting when elections are held.


Randy Swart
Chair, Nominating Committee



---
This page was last revised on: May 23, 2004.