Arlington County Civic Federation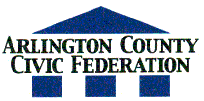 You are viewing the archived Civic Federation site. For current information, visit www.civfed.org.
Committee Charge: Public Services

It shall be the duty of this committee to study and report on public services such as utilities, health, welfare and human resources, and public safety. Specific areas of responsibility include: (a) matters related to gas, electricity, telegraph and telephone companies, cable television, mail service, and site regulations and services; (b) public health, welfare and rehabilitation, hospital and rehabilitation facilities; (c) fire and police protection and traffic regulations; and (d) organization, administration, and the procedures of local government and the operation of county owned utilities.

-- Bylaws, Article VII, Section 6. For full document go to Bylaws














---
This web page was last revised on: July 5, 2007.